Santa Barbara Mobile Truck Repair
Santa Barbara Mobile Truck Repair – Truck Repair Services – Santa Barbara, CA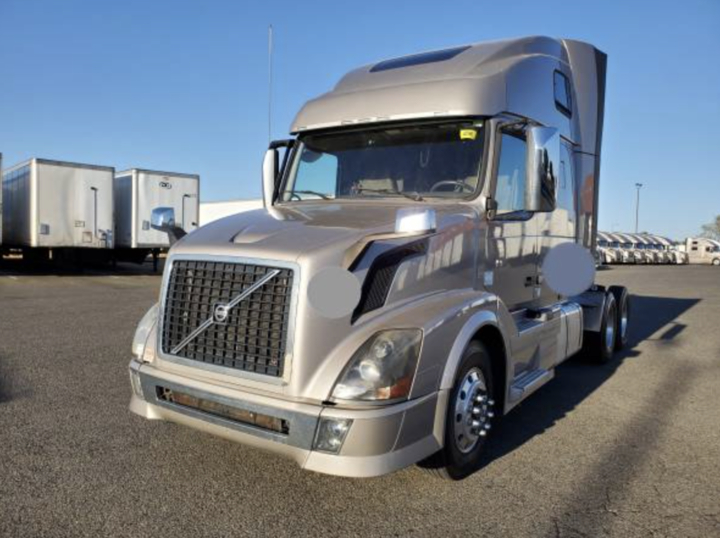 When you call Santa Barbara Mobile Truck Repair, you will find a team of certified mechanics who can repair almost any industrial vehicle. No. You will find courteous, helpful people manning the phones. It goes so much deeper than that.
We put the trucks of Santa Barbara back to work running in top condition, so you can continue to make a living. We understand our job's importance, which is why we take it seriously.
Our service technicians are certified by ASE and the NATEF program, so you can rest assured that your truck will be repaired quickly and correctly. Additionally, all repairs are backed by a solid warranty, so you don't have to worry about unexpected repair costs.
We also provide a wide range of preventive maintenance services, so you can keep your truck running at peak performance and avoid potentially costly repairs down the road. Our staff is dedicated to helping you get the most out of your investment by keeping your vehicle on the road. Call us today by dialing (805) 567-7784.

About

Santa Barbara Mobile Truck Repair
Our mobile truck repair in Santa Barbara benefits your business in a number of ways. First of all, should one of your rigs break down, you won't be thumbing through the Rolodex looking for a reputable towing company. That's because with our team coming to your location, towing goes the way of the do-do bird.
And then there are our rates. You won't be signing off your children as collateral or taking a second mortgage out on your home. We charge reasonable rates for all repair jobs, so there's never a need to worry about shady mechanics trying to push a raw deal under your transom.
Also, we cover all of Santa Barbara County. Call us from any town you happen to be in, and we'll arrive within minutes carrying a load of modern tools that help us get the job done quickly and correctly.
From fleet maintenance to simple repairs, we're there when you need us. Our technicians ensure that your truck is in compliance with all federal and state regulations so you never have to worry about being shut down on a roadside check.
We've got your back, so give us a call at  (805) 567-7784.
Santa Barbara Mobile Truck Repair

Services
Diesel Engine Repair in Santa Barbara
The team at Santa Barbara Mobile Truck Repair has been under the cowl repairing Diesel engines since the Clinton Administration. That's a long time and we've seen a lot of technology catch on. We're right in step with it, repairing or replacing:
Turbochargers

Fuel injection systems

Particulate filters

Outtake flow systems

Wiring

Pumps
And so much more. Don't trust your Diesel engine to just any repair shop. Put your trust in our hands and we'll make sure it's running like clockwork every time you turn the key. That's a promise. Call us today at (805) 567-7784, and find out why Santa Barbara Mobile Truck Repair is the best in the business.
You're gonna like the way your Diesel runs. We guarantee it.
Santa Barbara Gasoline Engine Repair
We also repair gasoline engines. That's not just an afterthought. We're certified professionals, not tinkerers, and when something goes wrong with your truck, there's no better place to call.
We work on:
Spark plug/firing systems

Fuel injection systems

Carburetors (yes)

Naturally aspirated systems

Turbocharged systems
You get the idea. If your semi-truck, tractor, bus, or other kinds of industrial vehicle is having gasoline engine trouble, then pick up the phone and give us a call. We'll get your truck back on the road in no time at all. Call us at (805) 567-7784.
We also provide emergency 24/7 roadside assistance for a whole plethora of problems. It's all part of the service at Santa Barbara Mobile Truck Repair.
Truck Brake Repair
Now picture it:  You're barreling down Route 1 at 65 miles per hour, listening to Mr. Blue Sky on the radio. You're on schedule. The manifest is cool. No one's barking through the CB about bears hiding in the woods. The road is yours.
A truck stop appears in the distance. You apply the brakes…and nothing happens! Thinking the truck is just trolling you a bit, you try again. But nope—no brakes. The truck stop flies by your passenger window and suddenly you're in a life-or-death situation.
Brake trouble may never get THAT serious, but in any case, the team at Santa Barbara Mobile Truck Repair will ALWAYS make sure that your truck can stop as well as it can go. We specialists in:
Rotors

Calipers

Drums

Bearings

Bushings

Brake lines
The list goes on, but what we mean to say is we know industrial brakes better than anyone. If you're experiencing a mushy pedal, a hard pedal, rasping rotors, weak air brakes, or some other problem you'd rather not let get worse, give us a call.
Dial (805) 567-7784.
Industrial Suspension Repair
Whenever you need professional truck suspension service, summon the team at Santa Barbara Mobile Truck Repair. We work on both cabs and trailers to give you a smooth and safe ride. Whether it's shocks, springs, bushings, u-bolts, or something else entirely, we'll get your truck back on the highway without making you wait a year and a day (that's really too long). Call us at (805) 567-7784.
We also handle brakes, steering components, and general alignment work to make sure that your vehicle is tracking straight and true wherever you go. We stand behind all our work, so you can trust that your truck is fixed right the first time, every time.
No matter what kind of truck repair you need, Santa Barbara Mobile Truck Repair has you covered. We give your vehicle the care it deserves so that you can rest assured knowing it's running at peak performance. With our reasonable rates and efficient service, you won't find better anywhere else. Give us a call and let us show you how we can help.
Trailer Service
There are lots of trailers on the road. All of them serve a different purpose…and all of them run into mechanical trouble at one time or another. We know full well the pratfalls of over-the-road trucking, and can fix any kind of trailer you call us for. Dial (805) 567-7784.
We've repaired:
Hotshots

Curtainsiders

Lowboys

Flatbeds

Reefers

Box trailers
Just to name a few. Whether it's axles, brakes, suspension, the reefer unit, the locks, or the latches, we can help you make things roll like new again. It's all part of the service at Santa Barbara Mobile Truck Repair.
If you need any kind of truck repair or trailer maintenance, call Santa Barbara Mobile Truck Repair today. Our team is always available and ready to help you get your vehicle back on the road with the utmost speed and precision.
Fleet Maintenance
If you own a trucking business, chances are you're running your own fleet. That fleet may be large or small. It may consist of trucks old or new. Santa Barbara Mobile Truck Repair can schedule preventive maintenance for an any-sized fleet of myriad types of trucks.
We do oil changes, filter changes, fluid top-offs, tune-ups, light replacement, battery charging, and more. We run through an extensive checklist for just about every part of your truck.
We're specialists with brands like:
Iveco

Peterbilt

John Deere

Mack

Volvo
And more.
Plus, we'll help you schedule our maintenance around your own busy schedule, so there's rarely an issue with downtime. Give us a call today at (805) 567-7784,to find out more about our fleet maintenance package.
Electrical Issues
Got an electrical disturbance with your truck? It's probably not one of the Terminator machines coming through time on a deadly mission.
Call the team at Santa Barbara Mobile Truck Repair to get things blinking again. We fix lights, charging systems, horns, instrument clusters, reefers, wiring, ignition timing, and any other thing that might be wrong (barring that visit from a Terminator).
We're the experts when it comes to keeping your truck electronics running optimally. We guarantee a fast, courteous job every time you call us. Give us a ring and see what we can do for you.
That's Santa Barbara Mobile Truck Repair—your source for all things truck-related all over Santa Barbara County.
Areas We Service
It's not just the trucks of Santa Barbara we look after. You might be doing business out of another nearby town, such as:
Solvang

Lompoc

Goleta

Santa Maria

Isla Vista

Los Olivos

Buellton

Orcutt

Guadalupe

Montecito



Or anywhere else in Santa Barbara County. We cover the field better than Roy Hobbs in that old movie (or was it a book?) and we're here to help.
Give us a call now and let us take care of your truck repair needs today! We look forward to hearing from you soon. Thanks for choosing Santa Barbara Mobile Truck Repair. It's our pleasure to serve you.
Santa Barbara Mobile Truck Repair:  (805) 567-7784.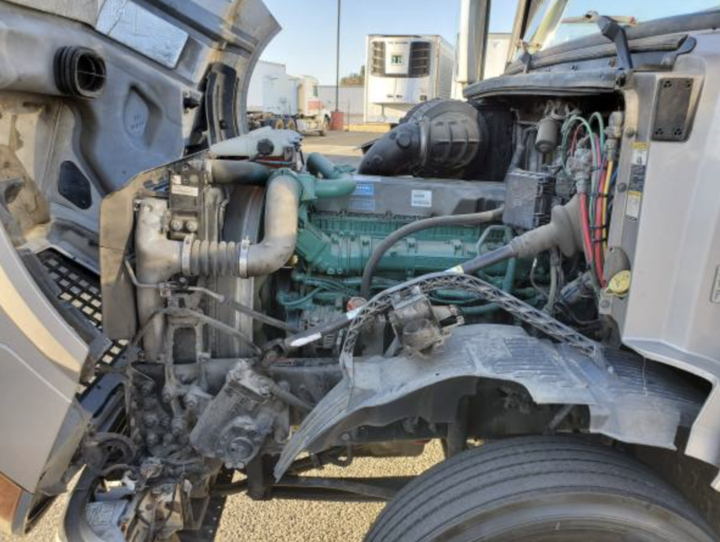 Contact Us Today!
Santa Barbara Mobile Truck Repair is your go-to for all heavy truck needs. Whether you need to replace parts on the spot or schedule routine maintenance, they deliver comprehensive service with courtesy and speed. With a team of highly-trained technicians committed to completing every job to meet and exceed industry standards, their focus remains to provide unbeatable value and quality to each customer. All in all, Santa Barbara Mobile Truck Repair offers professional, dependable service that customers can trust for the long haul. If you're in need of mobile repair for your heavy truck at a great price – look no further than the experienced professionals at Santa Barbara Mobile Truck Repair!
Contact Santa Barbara Mobile Truck Repair at (805) 567-7784.